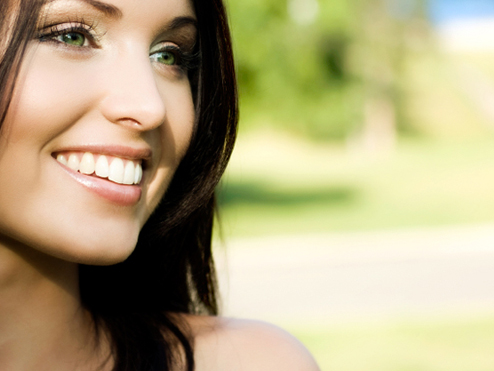 Crowns and Bridges
Dental crowns cover over and 'cap' the tooth on which they are cemented. Dentists use crowns when rebuilding broken down, cracked, worn or discoloured teeth. They are a great way to strengthen teeth post root canal treatment, and can also be used to improve the cosmetic appearance, shape and colour of a tooth or teeth.  The type of crown used in a situation is dependent on the aesthetic and functional requirements of the case.
A bridge is attached to one or more teeth via a bonded wing, or one or more crowns, to replace a missing tooth or teeth. A bridge can help restore function and aesthetics to your mouth where teeth are missing due to extraction or where a tooth fails to develop.  The type of bridge chosen will depend on the size and span of the space, the quality of the adjacent teeth and functional and cosmetic considerations. In those cases where bridgework is not deemed suitable, we can discuss whether dentures or implants are a more suitable alternative.
At Mordialloc Dental Group, we use the very best local laboratories to ensure that the crown and bridgework you receive from us is of the highest quality with excellent cosmetic and functional outcomes.