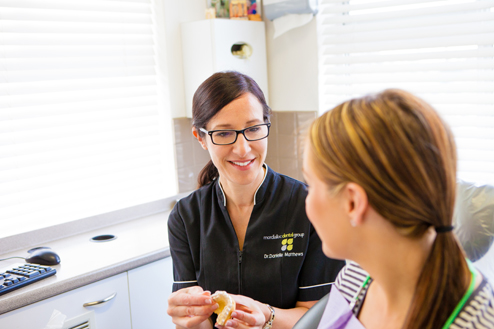 Grinding / Occlusal Splints
Chronic teeth grinding causes dental and oral health problems, as well as TMJ (Jaw Joint Pain). Occlusal splints address these problems by providing you with a removable dental appliances custom made to fit your bite. They protect your teeth from further abrasion.
Generally used by people who clench and grind their teeth during sleep, they are also useful in handling jaw disorders and protecting tooth restorations. A lot of people clench, grind, and gnash their teeth involuntarily while as they sleep. If you're experiencing pain, contact us at Mordialloc Dental for treatment and relief from symptoms.